Innovations PLUS develops custom training programs and materials on a wide variety of Quality, Management, and Marketing related topics including, but not limited to:
• Automated Test and Measurement
• Bill of Materials and Configuration
Management
• Compliance to Commercial or Government
Standards
• Coordinate Measuring Machines
• Contact Management and Customer
Relationship Management
• Cost of Quality
• Customer Service
• Dimensional Metrology
• Employee Orientation
• Geometric Dimensioning and Tolerancing
• ISO 9000 Series Standards
• Lean Manufacturing Tools and Techniques
• Machine and Gage Qualification
• Management Information Systems
• Measurement System Variability
• Optical and Noncontact Inspection
• Problem Solving
• Preventive Maintenance and Repairs
• Process Improvement
• Product Configuration and Use
• Quality Improvement
• Sales and Marketing
• Safety
• Six Sigma Tools and Techniques
• Software Implementation
• Statistical Process Control
• Supplier Quality Assurance
• Video Inspection Systems
• Workmanship Standards

Please contact us to discuss your needs for custom training programs and materials in detail.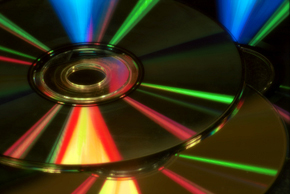 Instructional Materials
Instructional materials for your program can include:
• Digital Presentation Files
• Audio and Video CDs and DVDs
• Diagnostic Tools
• Handheld Tools and Instruments
• Instructor's Guides
• Interactive Multimedia Presentations
• Program Scripts
• Student Workbooks
• Training Aids
• Websites

We use the latest developments in computer hardware and software technology to create finished documents, artwork, and presentation media for your program in the quickest and most cost effective way. Software used in the development of your program may include:
• Acrobat
• After Effects
• Audition
• CorelDRAW
• Dreamweaver
• Encore
• Excel
• Illustrator
• InDesign
• Photoshop
• PowerPoint
• Premiere
• TurboCAD
• Visio
• Word

Note: The above listed product names are trademarks or registered trademarks of their respective companies.
Brilliant Images
Masters of program materials are produced on laser or ink jet printers, laser imagesetters, plotters, computer image recorders, professional video equipment, or CD or DVD recorders as required for your intended audiences and distribution methods.
When required, we can arrange for foreign language translations, conventional or digital photography, camera ready mechanicals or films, and complete printing and production services.
We also have access to a wide variety of previously published training materials which can be purchased or licensed for use as part of your custom program.
On-Site Presentations
Innovations PLUS can provide personnel for on-site presentation of your custom training program. Whether you need training for your internal Trainers, of for your entire staff, we can arrange for the resources necessary to meet your requirements.
We also offer predesigned on-site seminars and training programs on many of the topics listed above. Please contact us us to check on current availability and to discuss your training program requirements in detail.

To download the data sheet for custom training program development services, please click here. (PDF)